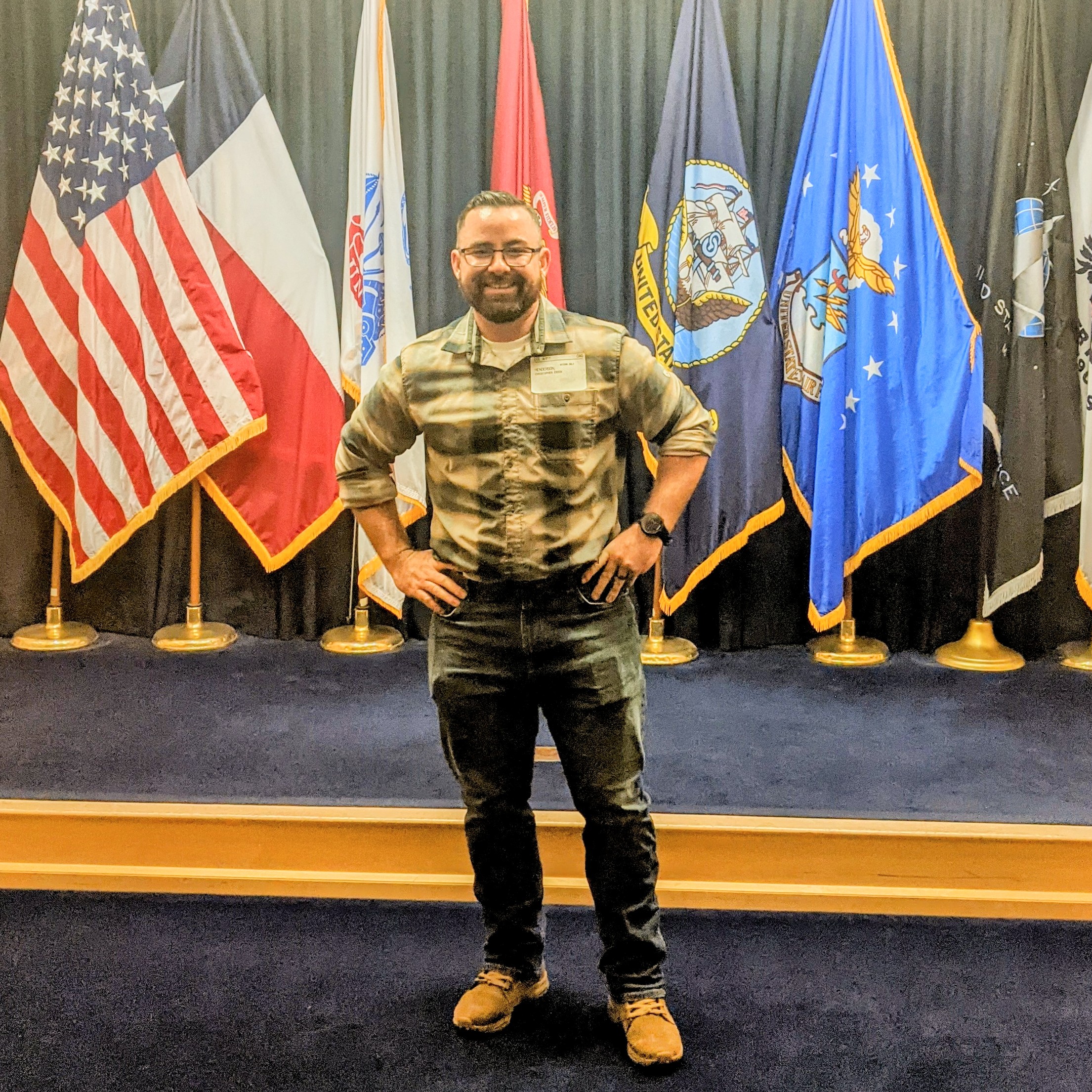 "Special Forces in the Army National Guard became my sole focus, but I had a lot of work to do.
Joining the military was something I had wanted to do since I was a kid, I come from a large military/police family. 9/11 happened when I was in 9th grade and I was too young to join, subsequently I was funneled into the college preparation machine of high school. Being the first in my family to have a college degree and civilian career was important to my parents, so I shelved my desire to serve my country. I eventually became an Architect and did that for 9 years, all the while being unable to ignore the hole in my heart for service as it kept growing and growing.
In 2019 I made the life changing decision to pivot from my career and pursue federal law enforcement, though the "kinetic" jobs I wanted all required prior military service. I discovered the 18X pipeline in the Texas National Guard and fell in love with the mission to earn a green beret. Special Forces in the Army National Guard became my sole focus, but I had a lot of work to do. I was 240 lbs of good times and sedentary lifestyle, couldn't jog 1/4 mile without having to stop. I joined a mentorship group of special operators, Operators Association (guided  by active and retired Green Berets, Navy SEALS and MARSOC Raiders) and pushed my fitness training hard, transforming who I was into an athlete over 2 years.
In June of this year I realized that the missing component in my preparation was high intensity work that would build my cardiovascular engine and CrossFit seemed to be the perfect puzzle piece to fit. I had my doubts about CrossFit, when I was training in Strongman gyms and competitions, CrossFit was a running punch line. It was misguided, of course and from the moment I reached out regarding an onboarding, it was clear that Crossfit SoChac was the exact family I needed and could fit into for more accountability and the missing fitness puzzle piece I needed. The coaches and athletes have been fantastic and the bonds I made have been invaluable. I started seeing major gains in my physical benchmarks once CrossFit came into my routine. Forcing myself into the daily 5:15 AM classes eliminated schedule creep of my other workouts that I needed to complete as part of my preparation.
On November seventh, after a 9 month enlistment process I finally swore in and became an enlisted infantry man with eyes set on volunteering for SF in OSUT, and I ship out on January 3rd. I honestly believe that the progress that I needed to make in order to be ready for my shipping date would not have been possible without Crossfit SoChac, and I am so grateful to have trained alongside you all. Hopefully I will return to the gym one day, but if all goes well you won't see me for another 2 years, and I'll have a silly looking green hat! Thank you for everything!
Contact us today to setup a FREE INTRO SESSION.