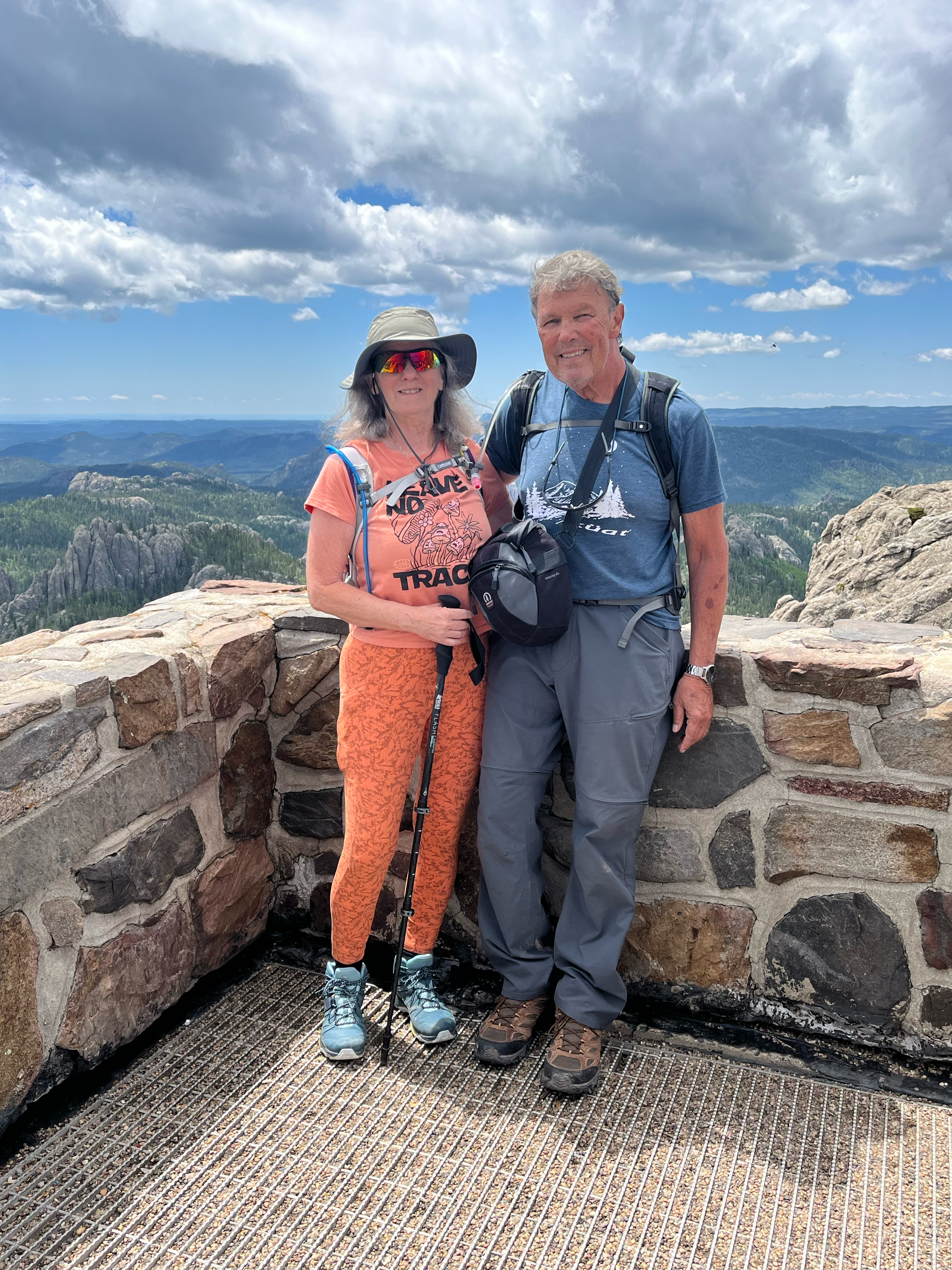 John and Carri climbed Black Elk Peak (the high point of South Dakota). They hiked 7.1 miles for a total elevation gain of 1,469 ft and took them a little over 6 hours to complete.
The Summit is 7,244 ft above sea level and is the tallest peak east of the Rocky Mountains.
John and Carri are in their 70's. John regularly attends personal training with Coach Amanda and Carri still enjoys our group classes.
The sky is truly the limit and it is proof that age is just a number.
Contact us today to setup a FREE INTRO SESSION.